TUESDAY'S SHOPPING

FOOD TOWN (Tuesday):
Bread - $.79
Sliced mushrooms - $1.88
3 poblano chiles @ .99lb - $.93

TOTAL - $3.60

HEB (Tuesday):
Shower spray - $1.97
Quart heavy cream - $3.56
3-pack tissue - $3.57
1 can marked down enchilada sauce - $.75
Nasal strips - $6.88
Vaseline - .97

TOTAL - $18.16

KROGER (Thursday):
6 CARBmaster yogurt @ .40 each (minus 10% discount) - $2.16
12 pack diet soda @ 2.39 (minus 10% discount) - $2.15
Ice cream @ 2.50 (minus 10% discount) - $2.25
16 ounce coleslaw mix @ 1.25 (minus 10% discount & .40 coupon) - $.72
16 ounce sour cream @ 1.00 (minus 10% discount & .40 coupon) - $.50
15 ounce ricotta cheese @ 2.99 (minus $2 digital coupon) - $.99
8 ounce Kraft pepper-jack cheese @ 2.99 (minus $1.50 digital coupon) - $1.49
18 eggs @ 2.79 (minus 10% discount) - $2.51
6 x 8 ounce cream cheese @ 1.00 each (minus 10% discount) - $5.40
Napkins @ .97 (minus 10% discount) - $.87
Tissue @ 1.00 (minus 10% discount) - $.90
2 packages bone-in chicken thighs @ .88lb - $8.92

TOTAL - $29.18

WALMART (Thursday):
Toothpicks - $.58
Cotton balls - $1.88

TOTAL - $2.66

GRAND TOTAL FOR THE WEEK - $53.60

THURSDAY'S SHOPPING

I never thought to check the label on the ricotta cheese because I assumed that all brands of whole milk ricotta would have pretty much the same carb count. Silly me. Precious Ricotta cheese has 6 carbs per 1/4 cup! Most other brands only have about 2 carbs per 1/4 cup or 3 at the most. At least I don't see any added sugar on the label, just a lot of gums:

Whey, Milk, Vinegar, And Xanthan Gum, Locust Bean Gum, Guar Gum, (Stabilizers)

The odd thing is that I found the same brand with the old label on the Walmart site and the ingredients are the same, However, the label says 2 carbs per 1/4 cup instead of the 6 carbs on the new label. My guess is that the new label is wrong. Here's a screenshot of the old nutrition label for the same brand:
The only reason that I bought the ricotta cheese, and the Kraft pepper-jack cheese, was because I had really good digital coupons for them. I rarely think to check the Kroger website for digital coupons but I was there yesterday to read the ad for this week. On top of the great digital coupons, both items were on sale this week in the store. I almost never buy Kraft cheese so I was shocked to see that the regular price for an 8-ounce package of their cheese is well over $4.00! Who would pay that much when they can get the store brand for so much less??? I don't even like Kraft's cheese as well as Kroger's or pretty much any other brand. The only cheese that Kraft makes better than store brands is their Philadelphia cream cheese. I usually buy Kroger cream cheese because it's often on sale for a dollar but I think that Kraft's cream cheese is lower in carbs and has a better consistency than Kroger's. You can take Kraft cream cheese out of the wrapper in a solid chunk but Kroger's is so soft that you have to scrape it off the wrapper even right out of the fridge. That makes it difficult to cut off part of a block for recipes. I end up having to weigh it to be sure I've got the right amount.

Anyway, now I've got the ricotta cheese and a large container of sour cream but I don't have anything in particular planned to do with them. I've got until the end of August to use them in something or other. I'll look through my recipes later and see what sounds appealing. I like to use sour cream on Tex-Mex dishes but I don't make taco or fajita salad anymore because my husband doesn't care for either one much. Plus, 16 ounces of sour cream would be far too much to use on a few days of fajitas. I'll probably have to use it in a couple of dishes to use it all up. Maybe I'll make my Salsa Chicken or Green Enchilada Chicken to use half of it and maybe use the rest in some sort of dessert.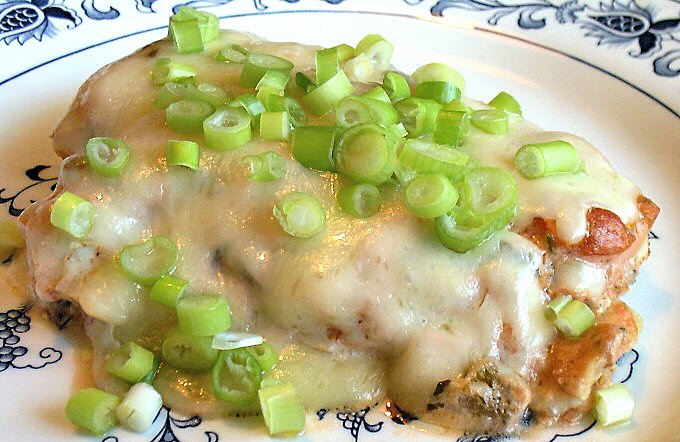 SALSA CHICKEN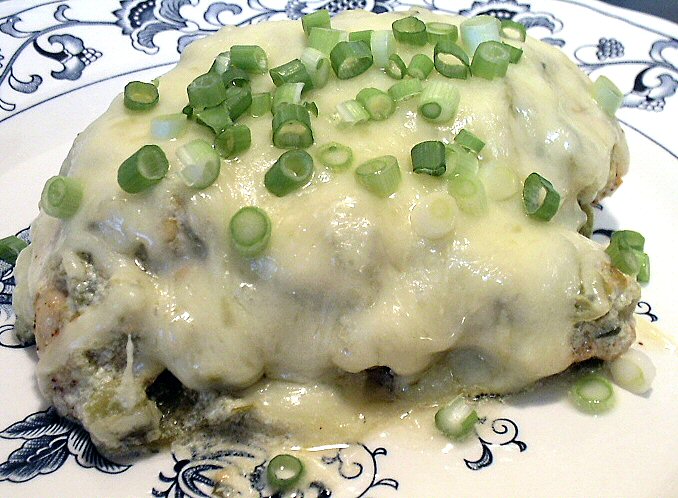 GREEN ENCHILADA CHICKEN
I could go either sweet or savory with the ricotta too. I haven't made my Spinach Lasagna in a long time and I could use the ricotta instead of cream cheese. Or, maybe I'll make my Italian Ricotta Cake. I'd forgotten all about that one and I think that Jerry would like that.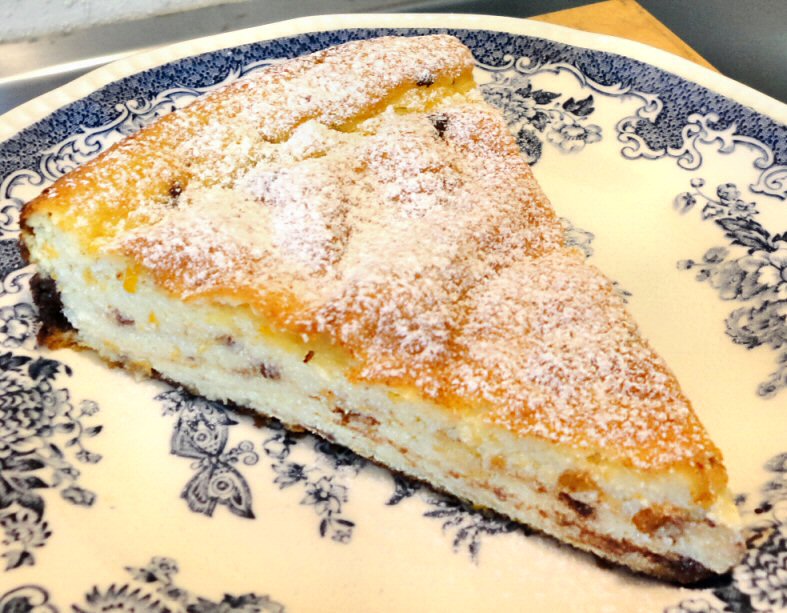 ITALIAN RICOTTA CAKE

I've been checking the progress of the Sprouts Farmer's Market construction every week when I drive past it. Finally, today it's starting to look like a store. They have painted the building and the logo is now up on the front of the building. Last week, the building still looked like a concrete shell. The grand opening is still almost a month away though.

---