SUNDAY:
Leftover Meatloaf
Not Pea Soup
Smoked sausage
Quicker Tuna Casserole Quiche

MONDAY:
Deep Dish Pizza

TUESDAY:
Leftovers
Low carb pancakes or waffles

WEDNESDAY:
Pot Roast
Mashed Cauliflower

THURSDAY:
Leftovers
Ham Quiche

FRIDAY:
Quick Asian Pork Stir-Fry

SATURDAY:
Leftovers
Orange Jello Poke Cake with "Cloud" Frosting

The soup is a new recipe that I'll be trying and I'm going to make a few changes to the recipe. I will add some smoked sausage to it instead of ham. I'm not sure yet if I'll make the pancakes/waffles on Tuesday. It will depend on how many leftovers there are on hand. I thought I'd try Kent's Jello Poke Cake recipe with orange Jello this time and with a different frosting. I thought I'd try using the "Cloud" recipe as frosting and see what happens.

I don't make my Ham Quiche quite the same as the recipe that I linked to. I usually make it with about 8 ounces of ham, 8 ounces of cheddar cheese, 1/2 cup of heavy cream and about 4 eggs. Oh, and a squirt of Dijon mustard. I suppose I should add it as a new recipe on my site but I just now realized that it wasn't there.

I don't have any blanched almond flour on hand so I might either use unblanched, which will make a very ugly cake, or splurge on some blanched almond flour from Walmart. We'll see about that because a bag of Bob's Red Mill almond flour would use about 1/5 of my weekly grocery budget. Maybe I should order a large bag of it from Honeyville. Now that Jerry is eating low carb, I'll probably be making more muffins and that kind of thing for him.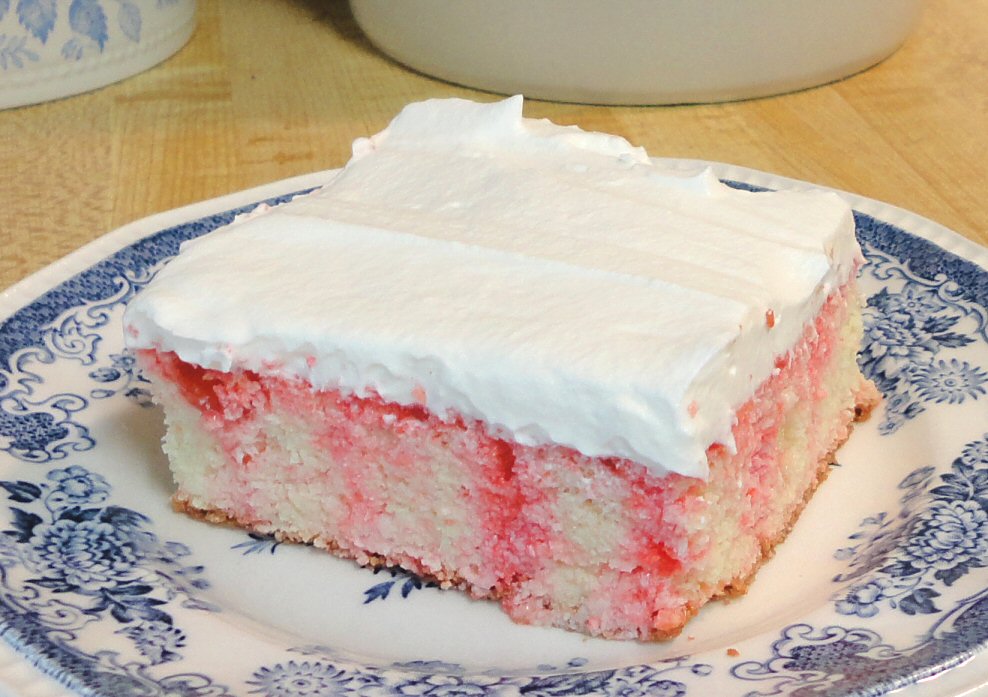 ---