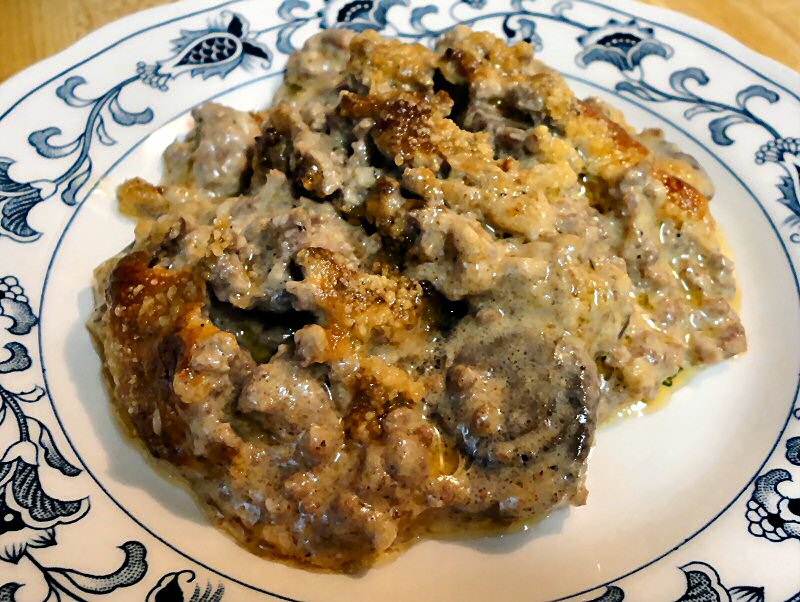 MUSHROOM BURGER SCRAMBLE
Today I added a new recipe to my main site. It's a variation of Dottie's Burger Scramble Florentine, which is one of my favorite recipes. I think I like the mushroom version even better. I love that both versions make enough to have leftovers for several days, especially if I'm the only one in the family eating it. I came up with the idea after finding some sliced baby bella mushrooms marked down at Kroger yesterday for only a dollar per 8-ounce package. I bought two containers which is why I put a whole pound of mushrooms in the dish.
Here's the link to the recipe: Mushroom Burger Scramble.
---