I just put a meatloaf in the oven. Although I've never been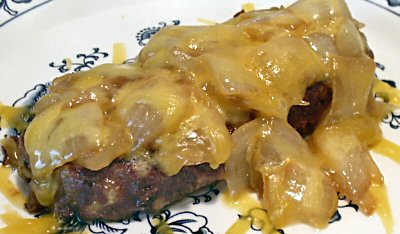 a big fan of meatloaf, high or low carb, my husband is. I do eat it, but it's not one of MY favorite foods. However, this is the meatloaf recipe that I use all the time. I rarely make it the same way twice though. I never bother putting in the dried cilantro and I change the seasonings quite often too. This time I put in some low carb BBQ sauce instead of the ketchup and used dried minced onion and garlic powder along with salt and pepper. I kept the cheese and eggs as stated in the recipe. I left off the topping this time too. I figure we can top it with either ketchup or BBQ sauce when we eat it.
Tomorrow I might caramelize some onions and make myself a Meatloaf "Patty Melt". I enjoy meatloaf a lot more when it's dressed up that way.
---